Wholesale Nepal Sheep Wool Products
Certified Fair trade, hand-crafted by female artisans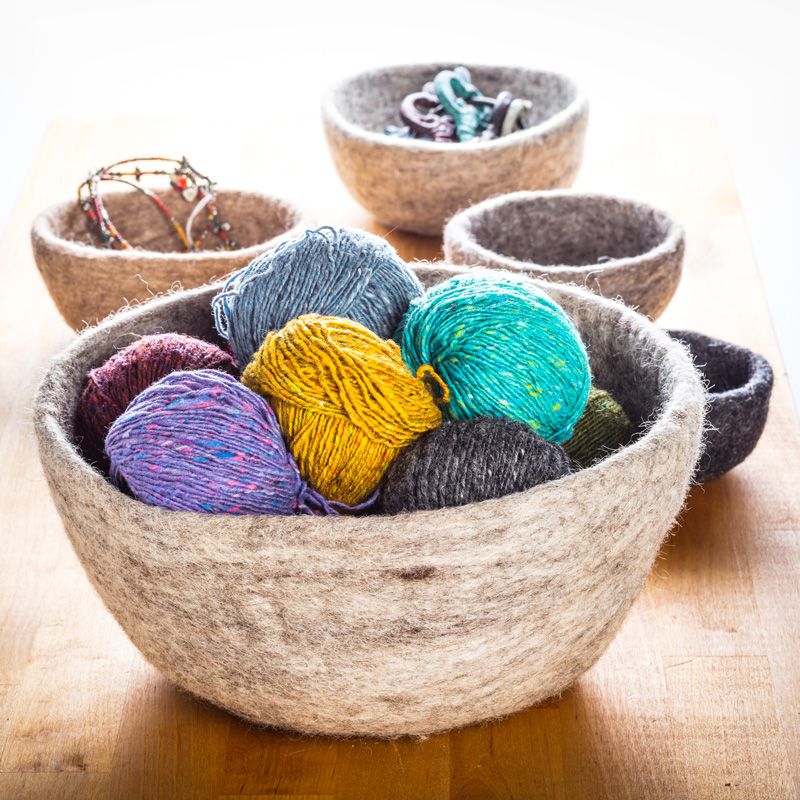 Ethically Crafted Fair Trade products
All of our wool products are handmade in the foothills of Kathmandu, Nepal by women from nearby villages. The felt is handmade (not machine made) using only eco-friendly, low-impact dyes in the fabrication process.
Our wool-felt products are all Certified Fair Trade and complies with the norms of ISO 14001 Environmental Management System. They are manufactured with the highest level of quality and respect of environmental standards and corporate social responsibility practices. 
From bowls and trivets to cute ornaments and décor accessories, our wool products will liven up your shop with colour and whimsy!