2021 Holiday Trends for Home Décor Retailers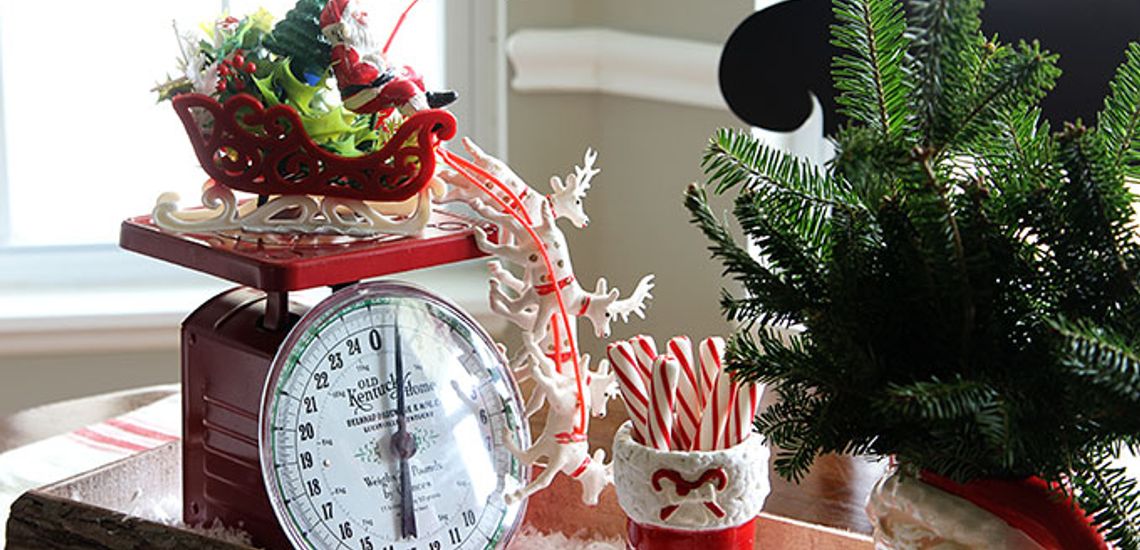 This holiday season will be a special one, where many will finally welcome their loved ones back into their homes, and we resume the festive parties and get-togethers we've all missed over the past two years. Everyone will be keenly decking the halls for the upcoming merriment, so now is the time for home décor retailers to get ready to meet the demand!
We're watching some fun and stylish trends this year, and we have the perfect products to help you and your customers hit all the right holiday notes.   
A Nostalgic Walk Through Time
As people reconnect with family and recall the simple pleasures of childhood, they'll want to surround themselves with décor that recalls that idyllic time: candy canes, home-baked cookies, toy trains, and a rosy-cheeked Santa in a sled laden with colorfully wrapped gifts. Retro items can be easily integrated into many different home décor styles; some may choose to fill their entire space with them, or display a select few things that have sentimental appeal, as in this small display.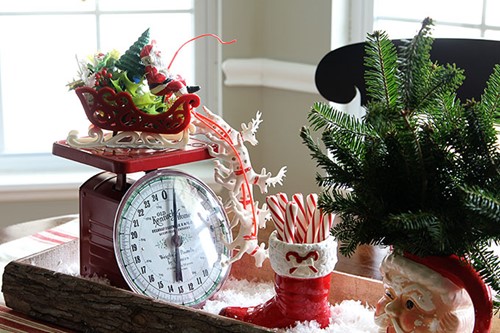 We carry a wide selection of home décor items that fit perfectly with this trend. Our entire imprint line screams retro-chic, and our holiday stoneware is the perfect match for all your favourite nostalgic holiday appetizers (cheeseball anyone?). These delightful santa kitchenware items are a must for storing those home-made cookies, and this bright red teapot can be paired with these enamel-look stoneware mugs for serving up steamy beverages after a day of frozen outdoor fun.
Ornaments also are a popular holiday gift, so in addition to suggesting them for their own homes, don't forget to present them to your customers for their gifting needs.
Sophisticated Holiday Minimalism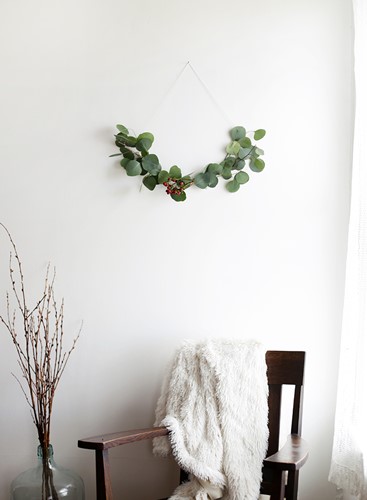 Minimalist elegance never goes out of style, but it's especially popular right new. Cool whites, clean lines, and simplicity already give off a wintery vibe, so the minimalist backdrop just needs some subtle additions to bring it into the holiday season.
Metallics work particularly well in these spaces. Our glitter brush trees in gold add a touch of glamour without distracting from the serenity of the space, while these LED candles with embedded twig motif will bring out that sparkle with a soft flicker of light.
Minimalism usually means that "less is more", but decorators who do want to add multiple items to their space for the holidays can stay within the minimalist theme by using repetition. Candles, for example, can be placed in groupings that maintain a clean, simple look. Repeating the same elements from room to room accomplishes this end as well. This set of tree statuettes in ivory and silver would work in any room of the home, and by repeating the shape in different sizes, they don't detract from the simplicity of a neutral backdrop.
For the holiday minimalist, showcase stockings in a neutral shade, such as these plush faux-fur throws in a warm blush. Adding matching throw pillows bumps up the glam factor while infusing holiday comfort within the crisp color palette.
Minimalist holiday décor often includes a tree with neutral ornaments like these snow globes. Other minimalist decorators use a few sprigs eucalyptus or a pine bough instead of a traditional tree. In a vase like this reindeer one, that can be the perfect touch of greenery for a smaller space.
A Blue-Hued Christmas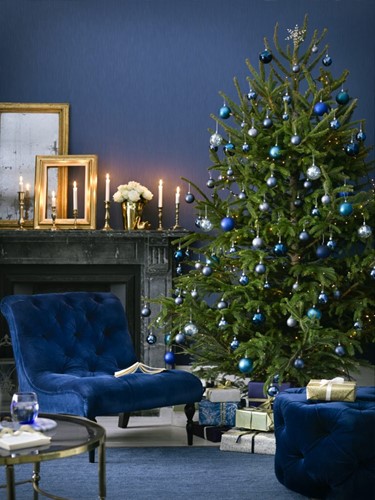 A Blue Christmas is far from ordinary. In fact, it's extraordinary! It's not normally a color that's associated with the holidays, and that's what makes blue so interesting. Blues can be layered in different shades, they can be combined with gold and silver for a rich sophisticated look, blended with greens for an aquatic vibe (think glittering seashells), or presented alongside whites for an icy feel. This season we're carrying many items for the inspired decorator who wants to take on the holiday season with a new hue. Stockings are de riguer at the holidays, and you'll find these cute ornaments in our collection. This luxurious throw can be added to the space to continue the blue theme and add a touch of warmth and comfort.
Sparkling ornaments like this glittering dragonfly and this fanciful seal add a whimsical touch to holiday décor that will charm both the owners and their guests. These holiday napkins would look perfect wrapped around a chilly cocktail or as part of a beautiful place setting.
…And Other Pops of Colour.
Playful pops of colour top the holiday trend chart this year, as people celebrate the entire spectrum of things they're grateful for. A range of colors will be featured, beyond the ones that your normally see at the festive season, and in combinations that will be novel and lively. Set against a neutral background, every décor item in these rooms will create a splash, so they'll need to be carefully selected so that they don't drown each other out.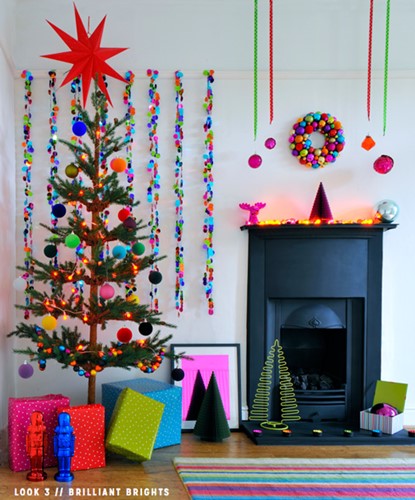 This year we're offering some wonderfully colourful items in our Nepal Collection that are perfect for the upcoming festive season, like these delightful snowman ornaments, this heart ornament, these adorable little cats, and these multicolored wool animals. Made from felted sheep's wool, these products are handcrafted by Nepalese artisans and are all fair-trade certified. On trend as home décor, these products are also perfect gifts for the environmentally and socially conscious consumer.
Be sure to look beyond living spaces, because whole-home coverage will be a necessity this year as we thrust our doors open to our loved ones once again. And of course, no front door is suitably dressed without a wreath. These charming multicolored wreaths will give visitors a preview of the joyful interior they're about to encounter. Similarly, a tree without a bird is just a bunch of sticks, so a few of these sparkling feathered friends are a life-affirming addition, indoors or out.
As Canadians coast-to-coast look forward with anticipation, they'll also want to pay tribute to the last few years, and the people and things that have helped us get through them. We have several products that can serve as a reminder of this challenging time and how it has made us appreciate our homes and each other. This ornament of a health care professional, this masked Santa, and this beaded mask lanyard are just a few of the products we're carrying that will suit this purpose. They're also perfect for gift-giving, so have them on hand for your customers to spread the cheer to others.
Photo Credits:

Table display (Santa on a scale) https://www.houseofhawthornes.com/christmas-breakfast-room/ >
Minimalist wreath: The Merry Thought: (https://themerrythought.com/diy/diy-minimal-wreath/)
Blue living room: Heart Home Shopping Directory (https://www.hearthomemag.co.uk/)
Pop of color: Bright BazaarBright (https://www.brightbazaarblog.com/2013/11/three-colourful-christmas-decorating-ideas.html)