Post-Covid Strategies for Home Décor Retailers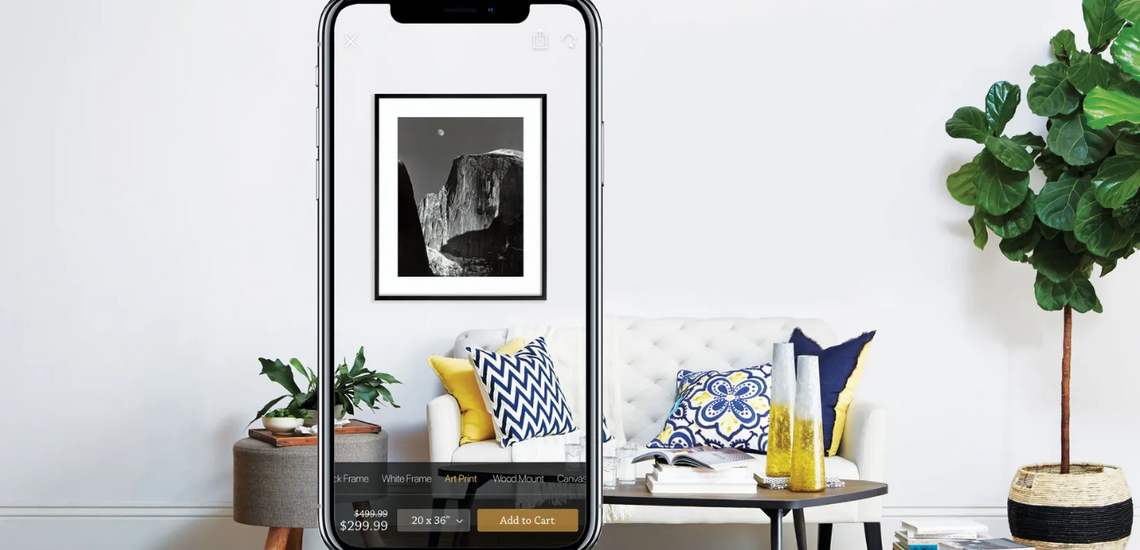 Retail stores are finally reopening, and retailers are once again adjusting their spaces and strategies to meet the challenges at their doorsteps. What are the key focus areas to increase your chances of a successful transition? We're sharing the top three priorities for every retail business you move beyond this unprecedented year and prioritize reconnecting with your target consumers.
Solidify your Digital Presence
E-commerce will continue to be a prominent source of sales post-pandemic, but the digital retail landscape is rapidly evolving. There are various ways to increase customer engagement by making the most out of the digital channels you decide to use (websites, social media, online marketplaces) and the exciting technologies now available. Some options to consider:
Launch a virtual online store: a space that mimics the in-person experience, where consumers can walk down the aisles, look at the products, learn more about them, and see promotions just like they would in a brick-and-mortar store (visit our virtual showroom for an example). Your virtual store can feature links to e-commerce websites that allow customers to buy products right away. Consider adding a chat function where customers can quickly access a sales associate if they have a question.
Blend in-person and digital shopping experiences. Blending can be as simple as having in-store computer terminals to help customers locate or order items or placing QR codes near products so that customers can quickly access more information about them and seamlessly place an order. Online shopping events hosted by a sales associate are another way to combine in-person and digital experiences. These events offer customers a virtual stroll through the store with a close-up look at products and the opportunity to order them in real-time.
Use augmented reality (AR) in-store as well as online. AR offers limitless possibilities for retailers. This technology allows customers to "try before they buy", visualizing what a décor item or group would look like in their space. Further, this enables retailers to display more information about each product and suggest complementary items that may fit cohesively within an area.

No matter what digital channels retailers decide to use, they should strive to create a consistent customer experience across these channels, allowing them to easily transition from one medium to another. Matt Moorut of Gartner for Marketing emphasizes the importance of this strategy:

Frictionless omnichannel commerce provides consistent, streamlined experiences across channels throughout the customer journey. It allows organizations to not only provide customers with more purchase and fulfillment options but also enables customers to quickly switch engagement methods in case of channel disruption.

Not all retailers will want to adopt all these strategies, but you'll find great resources to supplement your own on our site. Customers can download high-resolution pictures and descriptions from the site, and we link to stores where they can purchase products they're interested in. Be sure to log in to our Abbott Retailer Resources platform to discover more tools to help you leverage your digital presence.
Research what your Customers Need and Want
Shopping behaviours have changed and so have the products people shop for. More people are buying locally and mindfully shopping for locally made products. Sustainable materials are more popular than they've ever been, and there's still a great deal of interest in DIY activities like gardening, baking, and crafts. Safety and sanitation remain significant concerns and will play a major role in in-person shopping behaviours.
As you plan your full reopening, reach out to your customer base and ask them what they want and need from their retail experience. Do they intend to continue shopping online? If so, what can you do to make the experience easier for them? What products would they like you to carry? What changes would they want to see in your physical space? Should you continue to offer curbside pickup?

If you have a mailing list, send out a link to a survey via email, or you can prompt people to fill it out directly from your website. This feedback will help you curate your in-person shopping experience based on your customers' needs and safety concerns. Further, you'll be signalling to them that their needs and desires are your priority. Sites like SurveyMonkey and Qualtrics make it easy to create and distribute surveys and analyze the results. They're free, and they're easy to use, so take advantage of these tools!
Focus on Customer Loyalty
Loyalty programs have clear benefits for retailers. A recent study by WisePlum, for the Wharton Baker Retailing Center revealed that loyalty program members are 80% more likely to download a retailer's app, two times more likely to subscribe to emails and push notifications, and three times more likely to engage with a retailer's social media.
Increased competition online drives the importance of maintaining and growing customer loyalty. The best way to do this is by providing seamless, high-quality, engaging experiences where you resolve problems quickly and satisfactorily. That's a tall order, so let's take it piece by piece:
A seamless experience is consistent across channels: the same products, the same ordering options, the same look and feel, from your physical space to your website to your social media platforms to your virtual experiences.
High-quality interactions involve knowing your customers so that they feel like the experience is tailored to them. On the digital domain, this could mean saving their preferences, so you can send them product recommendations, having (real or virtual) assistants available to help them, and offering free stylists' services. In-store customers will appreciate the personal attention, sales associates who effectively anticipate their needs, services like appointment-based shopping, and on-site stylists for free consultations.
Engaging experiences make the shopping experience fun and interesting. Online websites should be visually appealing and easy to navigate. In-store, there is a trend toward converting retail spaces to multi-function spaces for lifestyle, art, food/beverage experiences, and VIP events hosted by brands. Areas that function more as showcases than warehouses are another trend that can make shopping more engaging. Think IKEA, where they display products in comfortable living spaces that customers can picture themselves in. Instead of having all your inventory on the floor, transition to this showcase style and have QR codes near each product to make it easy for customers to order the items for pickup or delivery.
Satisfactory problem resolution is a vital component of maintaining customer loyalty. Consider free shipping and returns, easy returns, live chats, and make sure your business is responsive across all social media messaging platforms.
More insight from WisePlum reveals that monetary rewards like points, cashback, and reduced member pricing still draw customers to a loyalty program. Going forward, experiential rewards such as free shipping and returns, personal shopping assistants, exclusive access, and skipping the line during check out will increase in importance, so consider incorporating these into your loyalty programs.

The retail landscape – both in-person and online – is highly competitive, but the possibilities are limitless with a bit of creativity. While the COVID-19 pandemic created unprecedented challenges for many within the retail space, it has also paved the way for innovative strategies, technologies, and platforms shifting how customers engage with brands in the buyer journey. What will you create with the challenges and opportunities that lie ahead?
References:
Gartner for Marketing: https://shorturl.at/einHJ
WisePlum/Wharton Baker Retailing Center: https://www.forbes.com/sites/pamdanziger/2020/08/03/how-retail-loyalty-fared-preand-post-covid-shutdowns-not-well/?sh=5e85b08514dc
Photo Credits:
Augmented reality: Architectural Digest
https:/www.architecturaldigest.com/story/gallery-wall-planning-app